CROWN LENGTHENING
---
Crown Lengthening is a procedure used to expose more tooth structure so that a crown can be placed without invading and traumatizing the gum tissue. Crowns that are placed below the gum line cause chronic inflammation, redness, soreness and ultimately pocketing and bone loss.
This patient is 21 years old. Although she has beautiful white crowns on her teeth, they were prepared and cemented below the gum line causing severe inflammation in her gums. This painful process has kept her from brushing and plaque is building making her inflammation worse.
This is the body's natural reaction to restorative materials that are placed too far below the gum line. This type of inflammation is causing bone loss that will eventually lead to severe recession.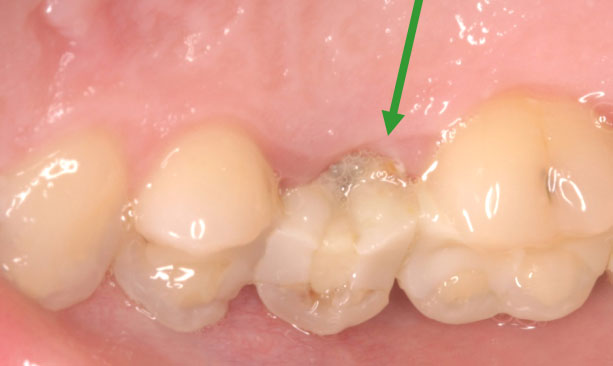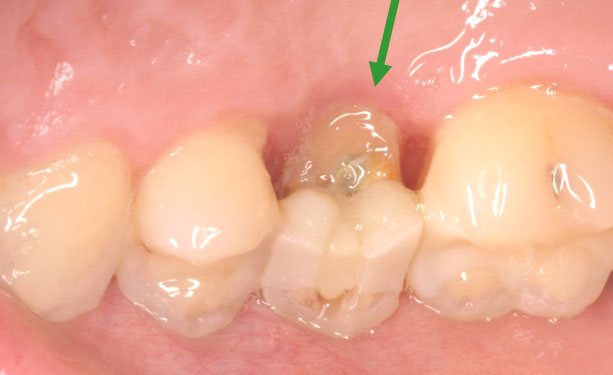 AFTER
Notice how more of the tooth structure is exposed after 6 weeks of healing.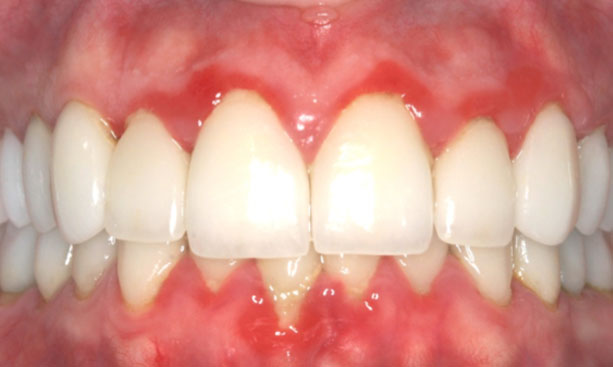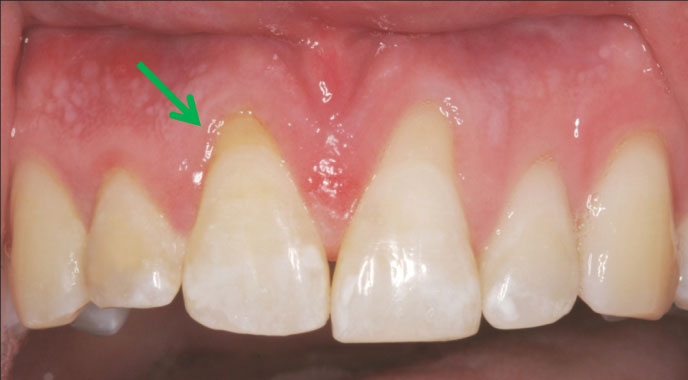 BEFORE
This patient has severe recession on his front teeth. The exposed roots are yellow and unsightly.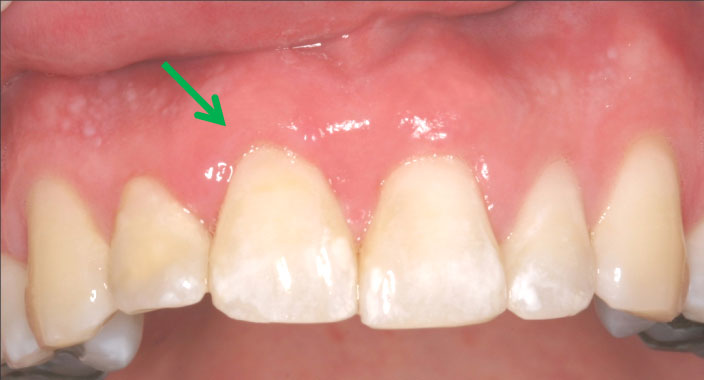 AFTER
After gum grafting the roots are covered and his smile is more esthetic.
COSMETIC CROWN LENGTHENING
---
Cosmetic Crown Lengthening is performed to make a gummy smile into a beautiful smile.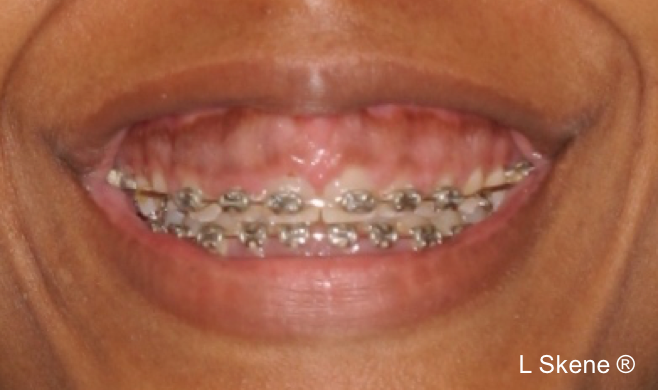 BEFORE
This patient has thick gums that cover her teeth.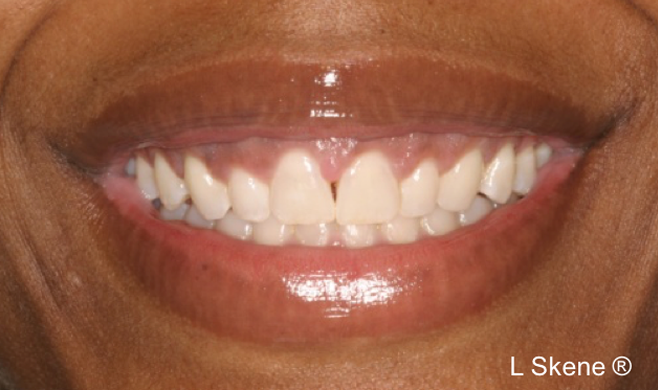 AFTER
After crown lengthening her teeth are exposed revealing a brilliant smile.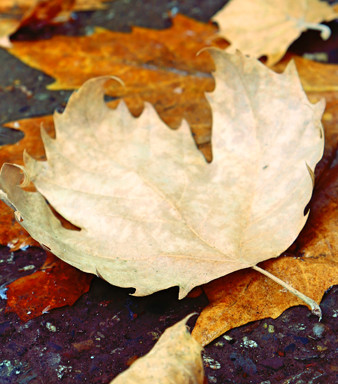 FRENECTOMY
A frenectomy is simply the removal of the frenulum in order to allow for increased movement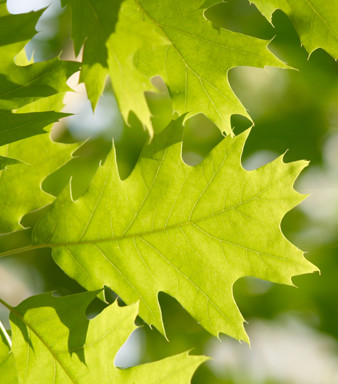 IMPACTED TOOTH EXPOSURE
Teeth erupt from the gums as part of the growth process. At times a tooth cannot erupt normally and becomes impacted.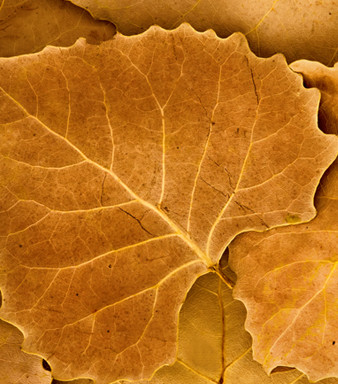 GINGIVAL GRAFT
Learn more about how gingival grafting can correct aesthetic issues and restore tooth health.
"*" indicates required fields